Category; Natural and Healthy Gum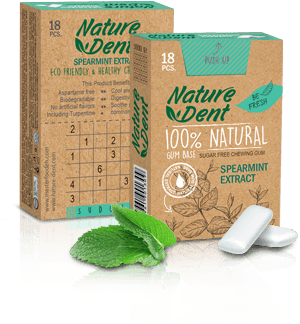 Turpentine is the resinous exudate or extracts obtained from coniferous trees, particularly those of the genus Pinus. Turpentines are semifluid substances consisting of resins dissolved in volatile oil.
Mint "The bright, Sharp & Awakening flavor", Belongs to the LAMIACEAE family which is not only a breath freshener but also an aromatic herb. It is originally used as a medicinal herb to treat stomach aches and chest pains. Besides being a flavor for chewing gum, It is a great appetizer, Palate cleanses, and Digestion improver. In addition to all the above-mentioned properties, it reduces Dental cavities, Bad breath, Depression, Fatigue, Headache, Stress, Colonic spasm, and Gastric-gas.