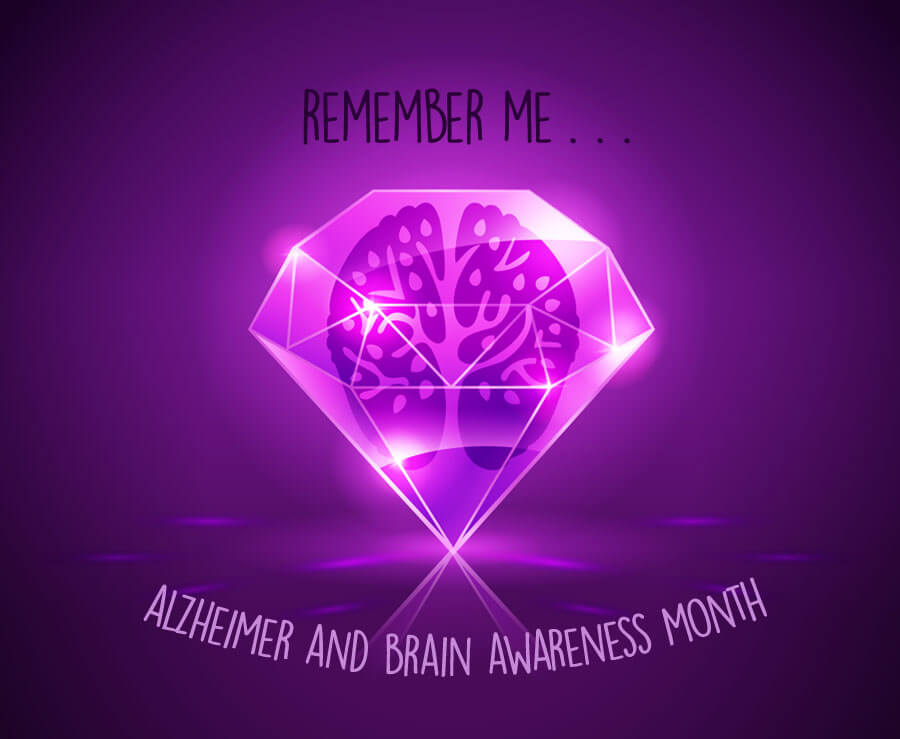 Alzheimer's disease is the most common form of dementia. Dementia is a brain condition that affects parts of the brain that control thought, memory, and language. Alzheimer's disease and related dementias can seriously affect a person's ability to carry out daily activities. The risk of developing Alzheimer's disease increases with age, but Alzheimer's disease is not a normal part of aging. Most people living with Alzheimer's disease are older than 65 years. However, people younger than age 65 can develop Alzheimer's disease but it is not common. Scientists do not know what causes Alzheimer's disease. However, like other chronic conditions, it is probably a result of multiple factors.
Although everyone's brain changes as they age, it's important to understand that Alzheimer's disease is not a normal part of aging. Memory loss is typically one of the first warning signs of Alzheimer's disease, but occasionally forgetting words or names does not mean a person has Alzheimer's. There are other signs that someone in the early stages of Alzheimer's disease may experience in addition to memory problems. In the early stages of the disease, these can include:
Getting lost in familiar places.
Having trouble handling money and paying bills.
Repeating questions.
Taking longer to complete normal daily tasks.
Displaying poor judgment.
Loosing things or misplacing them in odd places.
Displaying mood and personality changes
There are some ways to Prevent Alzheimer's Disease:
Eat more fruits and veggies.
Increase omega-3 fatty acids.
Take folic acid supplements
Go Mediterranean
Control your blood pressure
Have strong social support
Keep physically active
Don't smoke
Eat a healthy balanced diet
Give your brain a daily
Stress management
Quality sleep
Mental stimulation
Learn something new
Practice memorization
Enjoy strategy games, puzzles, and riddles
World Alzheimer's Month is the international campaign by Alzheimer's Disease International (ADI) every September to raise awareness and challenge the stigma that surrounds dementia. It was launched in 2012. World Alzheimer's Day is on 21 September each year. September 2017 marks the 6th global World Alzheimer's Month, and will utilize the theme of 'Remember me' to highlight the importance of early detection and diagnosis of dementia.
Nature Dent - Improve Your Memory Series:
Frankincense has been used & applied in traditional also modern medicine for various illnesses treatment. It's an Oleo-resin of BOSWELLIA trees. The main benefits of frankincense are attributed to Memory improvement, Assistance to blood flow circulation increase, Hormones balancing and Sleep aid. So due to bitter taste of frankincense itself, We have combined it with other natural ingredients to bring you all its benefits and advantages into your chewing for the best taste, Let's talk about "Walnut "which has been known well enough to mankind for ages as a nutritional source of vitamin E, Folate, Melatonin, Omega 3 – fats and Antioxidants. It is of course useful for Memory improvement & specially acts as a reducer for Blood pressure, Cholesterol and Inflammation. Mint "The bright, Sharp & Awakening flavor ", Belongs to LAMIACEAE family not only as a breath freshener but also as an aromatic herb. It is originally used as a medical herb to treat stomach ache and chest pains. Besides being a flavor for chewing gum, It is a great appetizer, Palate cleanse and a Digestion improver. In addition to all above mentioned properties it reduces Dental cavities, Bad breath, Depression, Fatigue, Headache, Stress, Colonic spasm and Gastric-gas.
In spite of frankincense several benefits, its taste is so bitter that cannot chewed easily, So we advise you Nature Dent to reach all these benefits and best tastes. Hope you enjoy it.